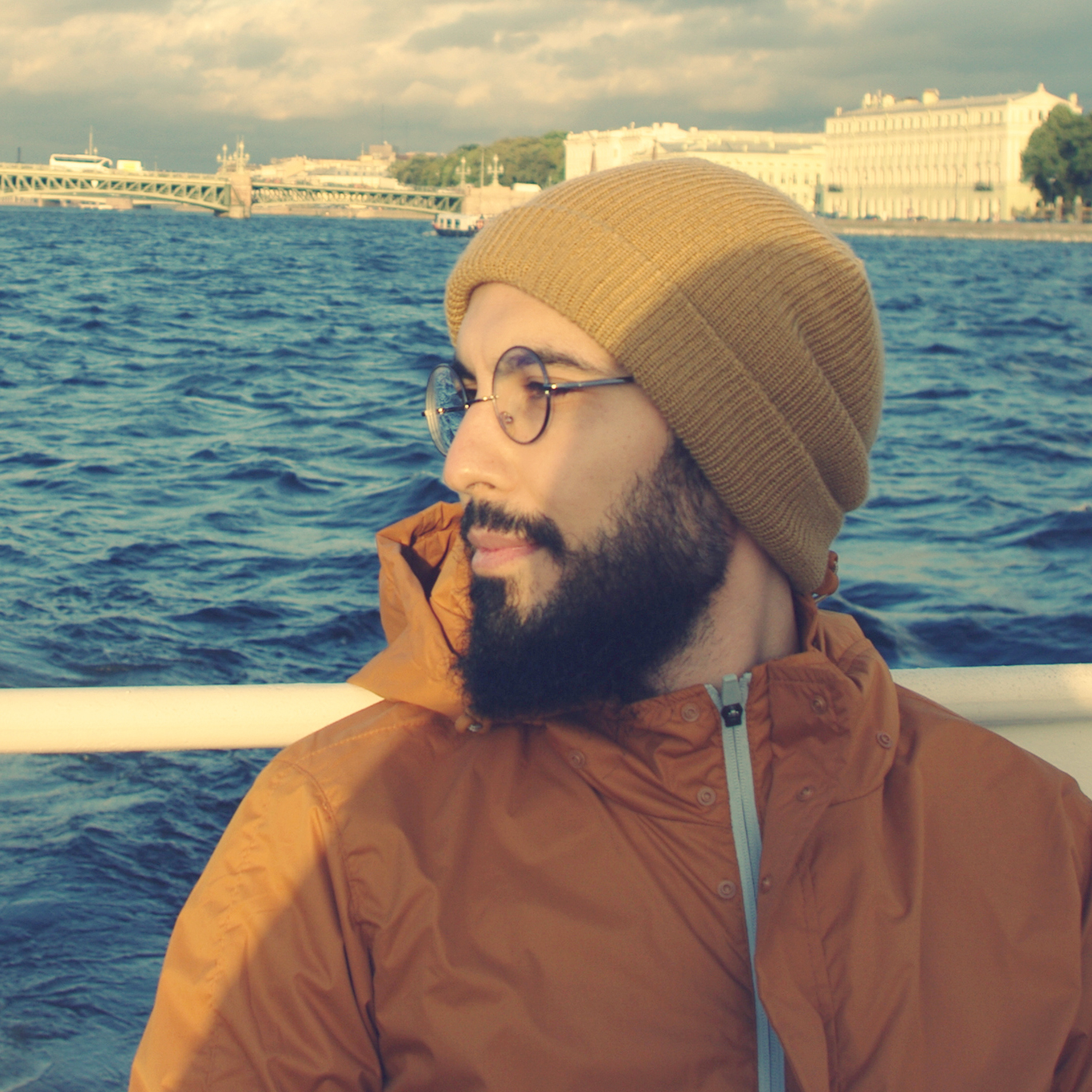 Mahdi Mahdian
Biography
Mahdi Mahdian was born in eastern Iran. He graduated from the "University of Tehran", Faculty of Fine Arts in painting in 2013. Shortly after his graduation applied for a one-year Russian language course in Kyiv (Ukraine), to qualify to study at the Classical Academy for the Master's Painting and Drawing program at the "Kharkiv State Academy of Design and Arts" in Ukraine and graduated in 2016.
His art seems to be a response to the turbulence in the Middle East and Iran, taking influence from historical events, personal memories, and recent news, which he collapses into splintered, multi-layered images. The approach to Mahdi's subjects is often subjective, figurative, and intense. Whether through multi-figured compositional complexity and suggestive narrative or with the straight-forward lone human form.
The figurative scenes he creates are filled with figures caught mid-action as if teetering on the brink of collapse, a state that reflects the ongoing uncertainties within societies where the contrasts between tradition and modernity are more obvious. He is also keen to keep any objective references oblique and obscured, allowing for the romantic qualities of art to take precedence. "There is a poetic side of art that you cannot trust as a historical document," he notes, "but it is the poetic side that can be moving and can also provide a subtle, less objective way of questioning a situation." Mahdi also nods toward contemporary art history, On the other hand referencing a vast pool of predecessor painters whose mastery of classical art and academy have been reflected in their contemporary art and have taken modern expression and language.
Studying at the Art Academy with a classical approach and increasing his technical skills and knowledge of realism in painting and specifically in drawing, distinguishes him from other visual artists of his generation.
Over the past years, his work has been shown in numerous group exhibitions in Iran, Ukraine, Lebanon, and the USA; also he has held two solo exhibitions including his paintings and drawings. Mahdi Mahdian is currently based in Canada.